How to configure

Line Crossing Detection

on Hinovision IPC?

Hinovision IPC supports multiple VCA (Video Content Analysis) features such as Line Crossing Detection, Intrusion Detection, etc. This tutorial will demonstrate how to configure Line Crossing Detection on Hinovision IP Camera.

Once the Line Crossing Detection on is configured on Hinovision IPC, you will be able to receive audible warning on NVR once alarm is triggered, you can set the NVR to do full screen viewing for the triggered channel, the IPC can send you email with event picture attached, you can also control other PTZ camera to focus on certain area for a more detailed shot. This provides a new way for video surveillance.

IPC Line Crossing Detection configuration can be accessed through Web Interface, Hinovision iVMS-Pro/Lite client software, if the IPC is connected with NVR, you can also configure it from the NVR screen.

Test Environment

NVR Model: NVR516P16-I4

NVR Firmware: V3.4.82 build 161207

IPC Model: IPC314-F

IPC Firmware: V5.4.1 build 160810

Access your NVR Web Interface, Login with your credential.




Note: You can find your NVR IP address in the NVR on Screen menu, go to menu, then click Configuration and then click on Networks.

Click on Configuration, then select Smart Event under Event.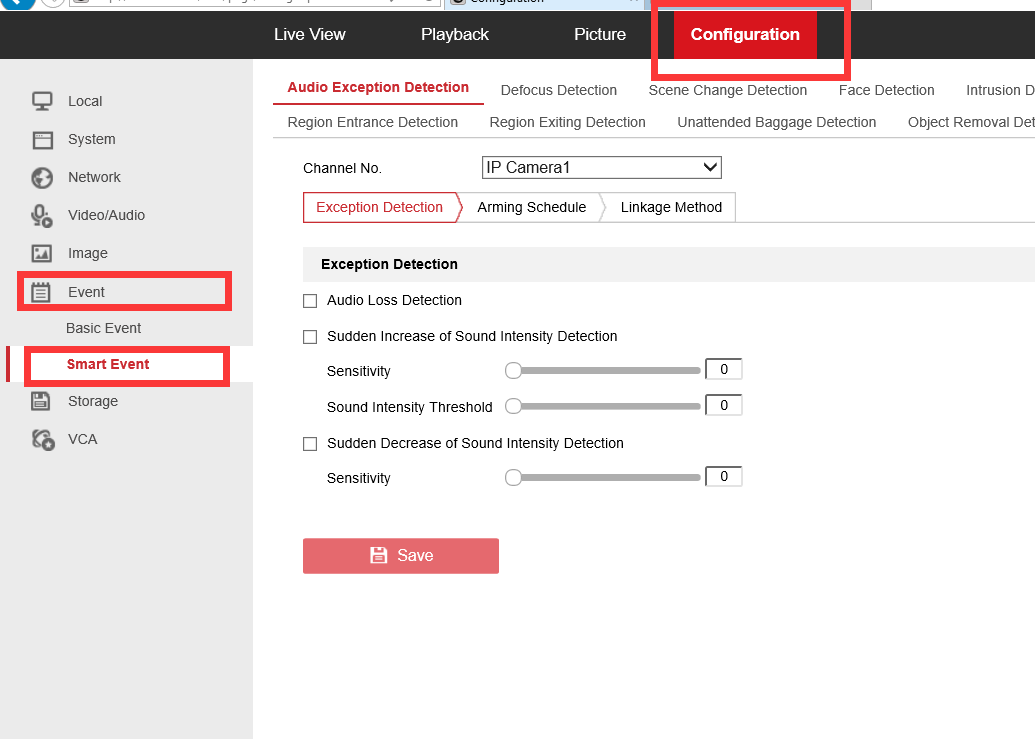 Select Line Crossing Detection, Select the camera you wish to configure and check the Enable Line Crossing Detection box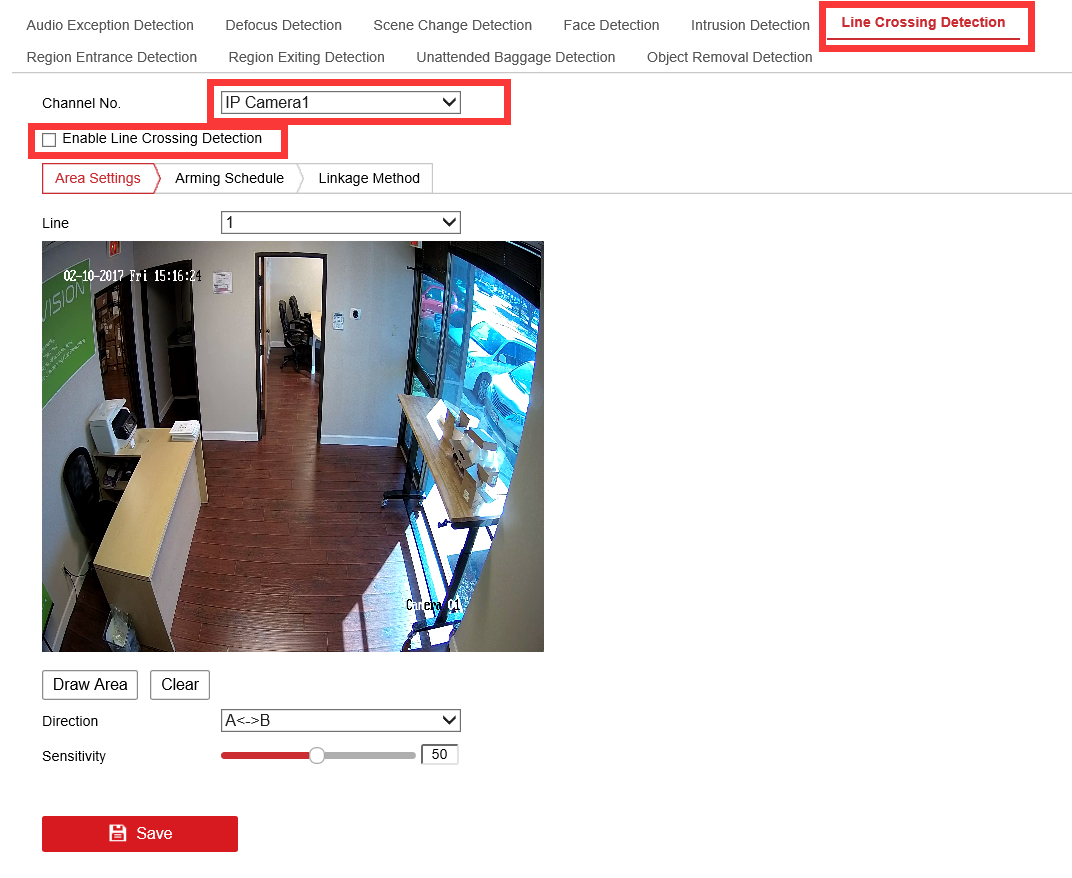 Click on Draw Area, and then adjust the line on the above screen by drag the two end points to the desired position. You can set the direction of the detection.



A<->B: Trigger the alarm when object moves from area A to B or from B to A

A->B: Only trigger alarm when object moves from A to B

B->A: Only trigger alarm when object moves from B to A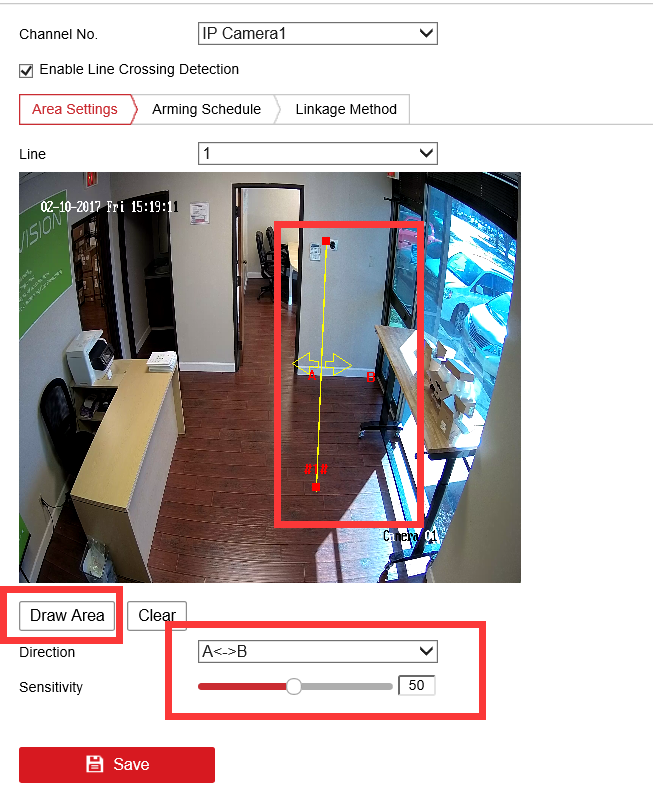 Click on Arming Schedule, adjust the time you want the alarm to function by drag and drop on the time line for every day of the week.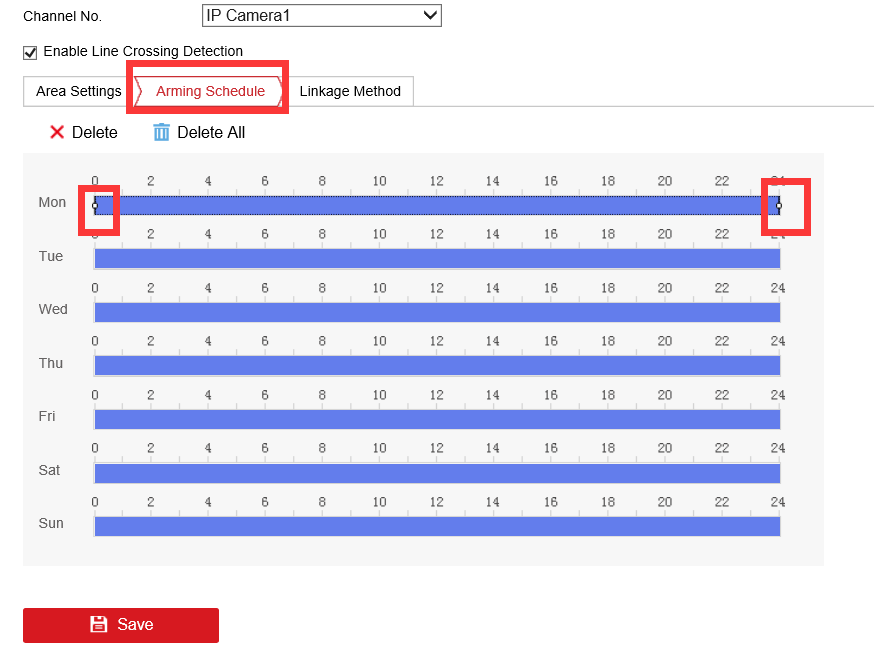 Click on Linkage Method and select the action you want once alarm is triggered. Audible warning will cause NVR to make loud beep sound; Full Screen Monitoring will set the Triggered channel into Full Screen mode for several seconds. You can also trigger alarm output on NVR and IPC with Alarm I/O interface. Trigger Channel will enable the recording function on selected camera. PTZ allows you to move PTZ camera to Preset position or Patrol certain area.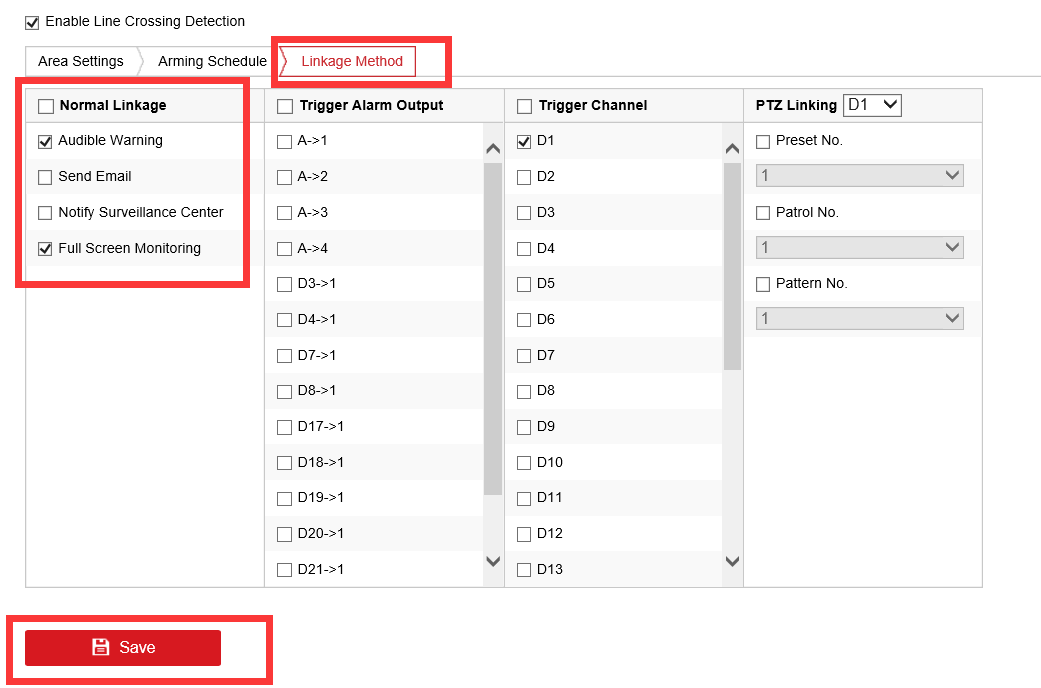 Click Save before exit